A magnetic key holder that combines the essence of raw nature with industrial perfection. It is decorative and functional.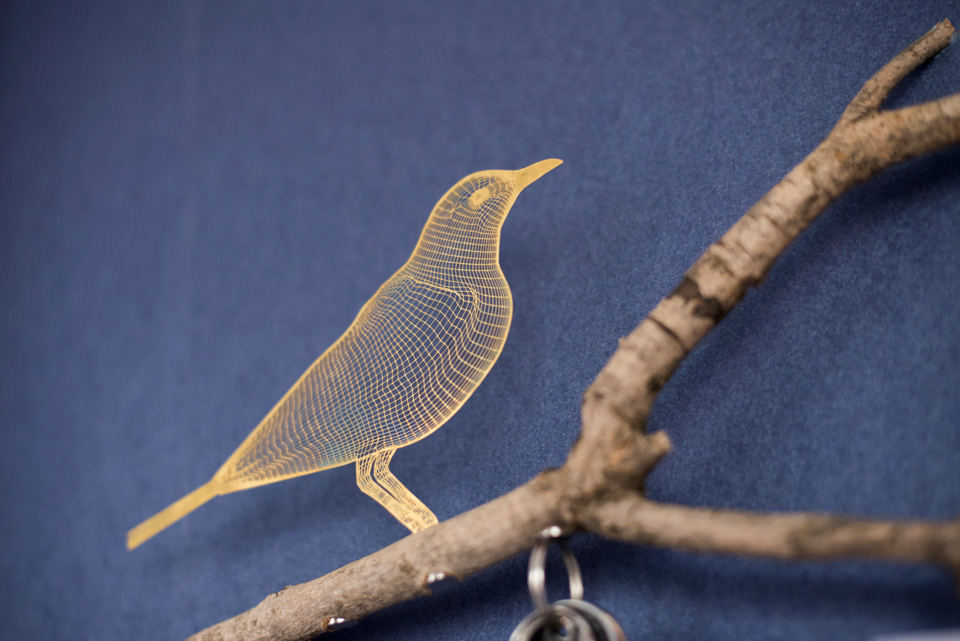 There are used 5 strong neodymium magnets that allow to hang on a bunch of keys up to 250 g (0.55 lb) and also it has a tricky messaging part.
  The most eye-catching detail is the bird's model. Although it is absolutely flat, made of 0.2 mm (0.008 in) brass plate, it evokes the illusion of 3D object.